The explosion of docos about sustainability in recent years includes a fair number that focus on permaculture and I have been interviewed in quite a few. The request to preview Inhabit and offer comment was just one of my "responsibilities" as co-originator of the permaculture concept. In the end I got to view Inhabit with 200 other permaculture activists at the 12th Australasian permaculture convergence in Penguin, Tasmania in March 2015. There was a standing ovation after the viewing.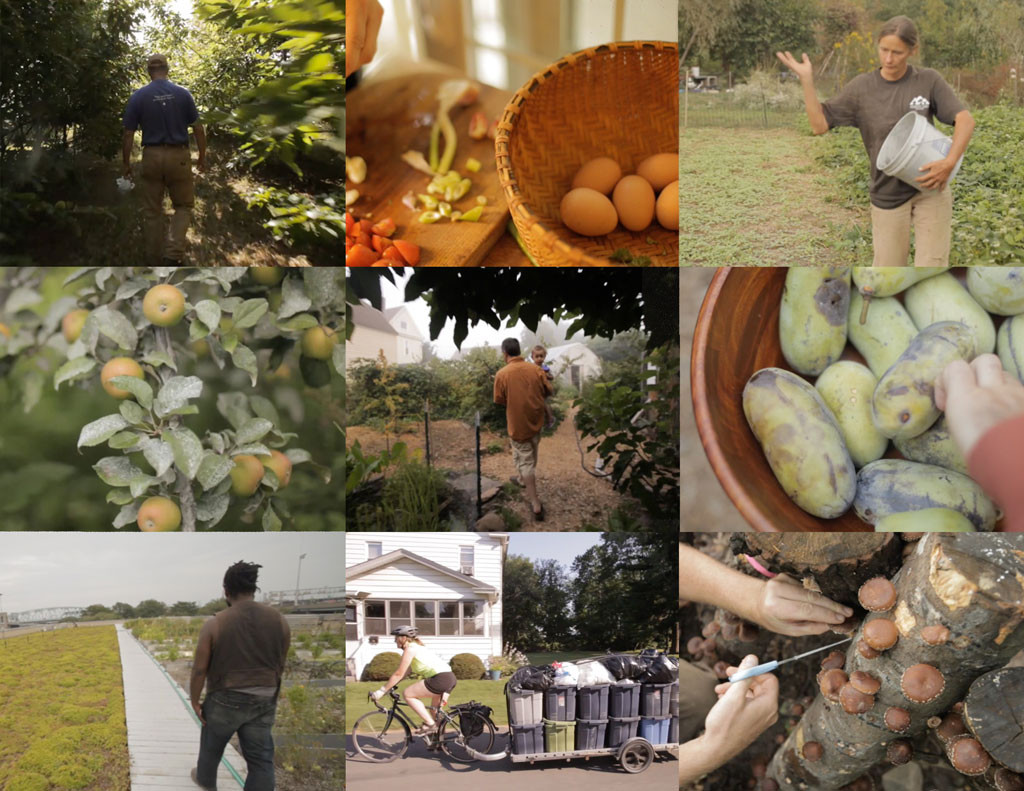 I was impressed by the articulate explanations of permaculture by a few people I knew, many I had never met and some I had never heard of. The scope and balance of the examples chosen to illustrate the diversity of permaculture is excellent. The film gives me a great sense of the evolution of permaculture in the USA over recent decades.
Of course the art and beauty of this film will make it attractive to audiences used to polished media productions, but it is the substance underlying the beauty and passion that attracts me. The film can't convey enough about the ideas and projects presented, for me to personally endorse every element in it as representing the best of permaculture, but I can endorse Inhabit as one of the best permaculture docos of the last thirty years.
Here's the official blurb for the film.
Humanity is more than ever threatened by its own actions; we hear a lot about the need to minimize footprints and to reduce our impact. But what if our footprints were beneficial? What if we could meet human needs while increasing the health and well-being of our planet? This is the premise behind permaculture: a design process based on the replication of patterns found in nature. Inhabit explores the many environmental issues facing us today and examines solutions that are being applied using the ecological design lens of permaculture. Focused mostly on the Northeastern and Midwestern regions of the United States, Inhabit provides an intimate look at permaculture peoples and practices ranging from rural, suburban, and urban landscapes.

INHABIT: A Permaculture Perspective made by Costa Boutsikaris and Emmett Brenna is now available.